THE SCIENCE
Proven accuracy.

Minimum invasiveness.
Studies suggest that, with proper imaging technique, HyFoSy with ExEm® Foam ((air polymer-type A) intrauterine foam) does not significantly differ from laparoscopy with dye and has the ability to achieve significantly higher accuracy than 2D-air/saline-HyCoSy with air/saline.1, 2 In addition, the Foam procedure is less painful than X-ray HSG.3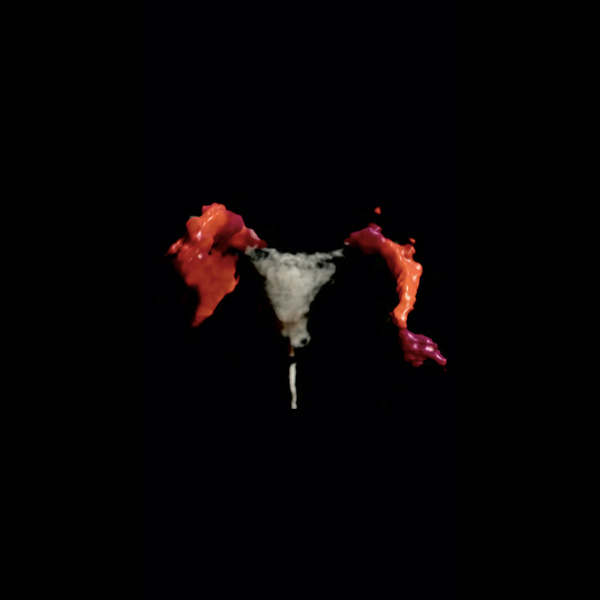 An
award winning

paper at ASRM 2019

ExEm® Foam has been proven to have similar effectiveness to X-Ray HSG — as shown in multiple studies throughout the world, including a study presented at the 2019 American Society of Reproductive Medicine (ASRM) Scientific Congress (the 'FOAM Study'). In addition to supporting the effectiveness of HyFoSy with ExEm Foam, this European randomized clinical trial of 1167 patients in 26 hospitals found that 12-month pregnancy outcomes were similar in subfertile women who received HyFoSy with ExEm® Foam versus X-ray HSG. The FOAM Study is expected to be published in a peer-reviewed journal in 2021, and will reveal more detail about the product's performance.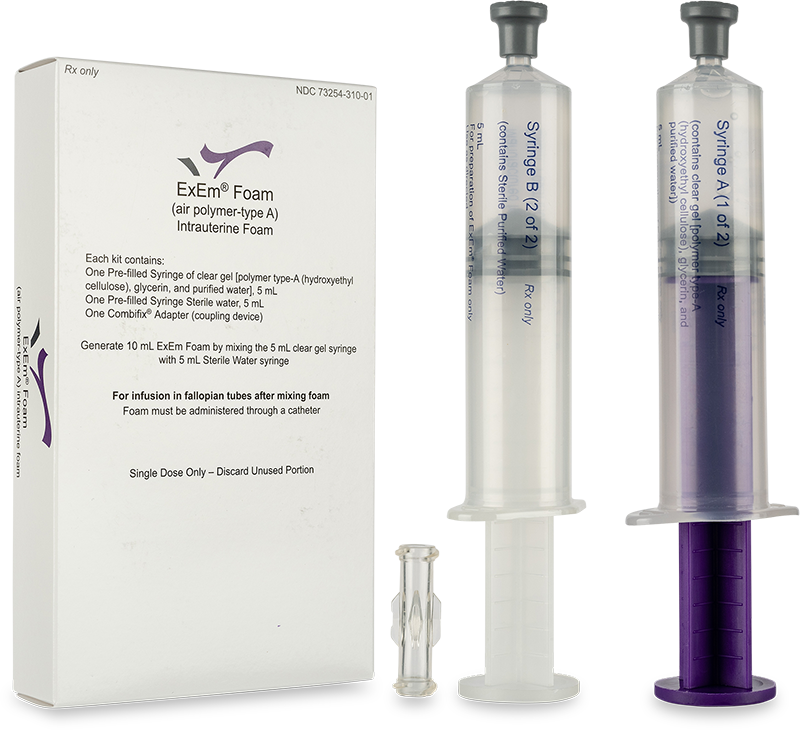 Innovation meets safety — and simplicity
Two syringes. Three gentle ingredients.
Far less complexity.
The ExEm® Foam procedure consists of just two syringes, filled with three gentle ingredients.
When the syringes' contents are mixed, the highly echogenic foam is created and can easily be seen by a qualified healthcare provider using 2D or 3D transvaginal ultrasound.
Real-time results
Less waiting and less stress for patients
During and after the infusion of ExEm® Foam, diagnostic information is immediately available. This provides healthcare professionals with the ability to make a real-time diagnosis of tubal patency in women with known or suspected infertility, and allows them to communicate the results with the patient immediately.
The procedure takes, on average, less than 15 minutes, and the accurate diagnostic value of HyFoSy has been established in clinical studies versus laparoscopy and dye, where proper imaging technique is used.1